TAKAKIS
Retailers & Distributors
---
Our company is a family business, which gives a strong presence in the trade market for over 60 years.
Covering more than 1500 points in the prefectures of Heraklion Lasithi , we manage to successfully satisfy the needs of all our customers, and the demands of the companies which we represent.
The company has a fully organized sales and distribution segment, with experienced staff, properly private trucks for transportation of goods, and also EX-VAN, for the service and coverage of smaller businesses (kiosks , mini markets). The logistics strictly observe the maintenance prescriptions and storage of the products we provide.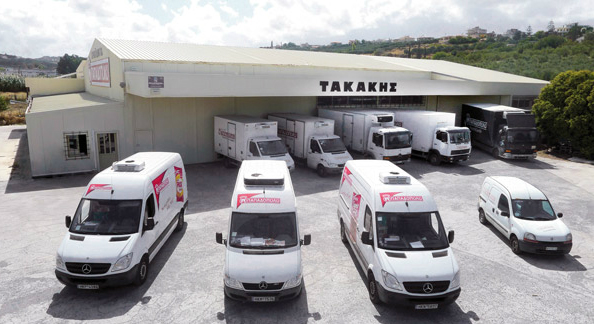 ---
3ο Klm MIRON IRAKLIOU, Iraklio 71410 / Irakliou
Phone: 2810542740
Cell: 6944896800